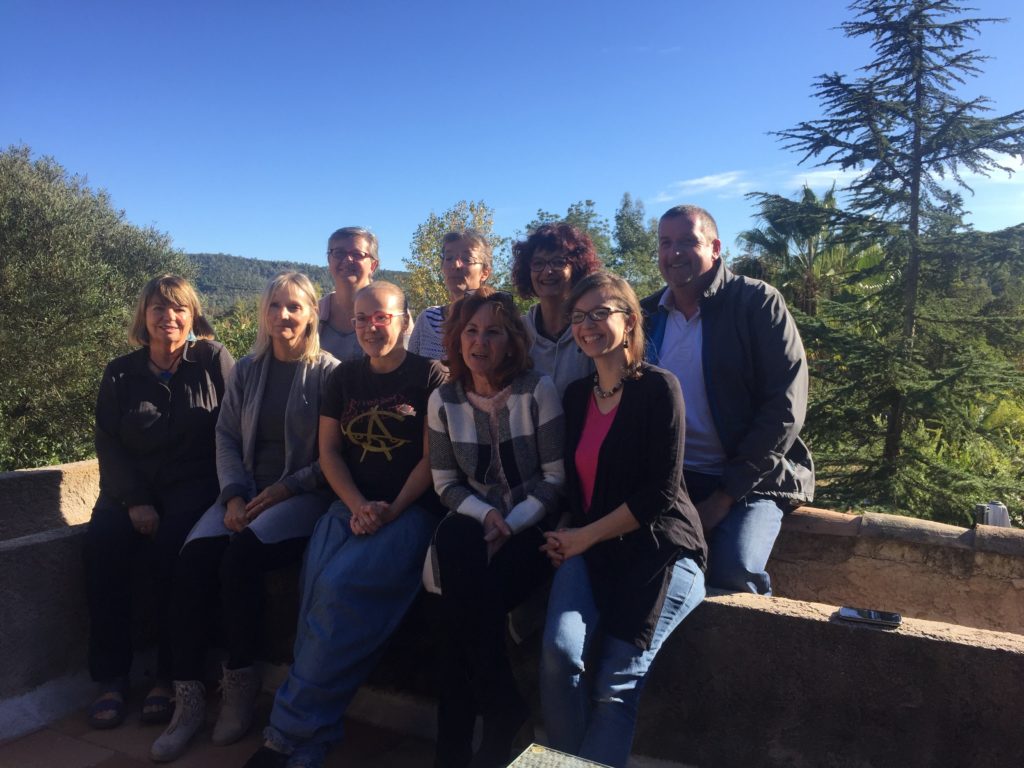 Next winter I want to live in Provence.
It is one month ago now. And today it is snowing outside. I´m thinking about my workshop in Provence, about the sun, about loving care, about amazing group of students. About delicious quiches and cheese – and vin rosé! About french, which is one of the most beautiful languages – but very quick! It is hard to understand but even harder to speak. But I love to practice!
I had a small group of students – it is always better to teach small group, we have enough time to know each other and to understand the technique. And I´m a proud teacher! One of my students developed my technique into something new – she said it is by accident, but who knows? 🙂 I´m happy when I see developing of techniques, of art itself.
Thank you Sophie for organization and great care!
Now we discuss new workshop(s) for spring 2018, for more information write Sophie Steichen.
All photos find here
Wrote about my workshop: